NEWS
ABOUT
 PRODUCT
INFORMATION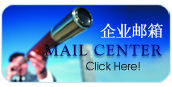 Bazhou transfer lines in north China auto parts co., LTD. Is the earlier as one of the manufacturers matching plastic products factory, existing staff 90 people, injection molding workshop 40 people, mould workshop 26 people 3 engineers among them, 10 engineers and technicians 26, has injection molding machine 70 tons to 1250 tons, 30 sets of test equipment, mold manufacturing equipment.
The superior location to form a smooth marketing channel, the company is located in tianjin road in the south, the east of tianjin, north near Beijing, railway, highway transportation is convenient.
Has broad matching network across the country, its supporting manufacturers are: China faw group corporation, Beijing jeep automobile co., LTD., shenyang automobile factory, Beijing automobile co., LTD., northerners group co., LTD., Beijing king-touch sanitary ware co., LTD, Beijing erqi locomotive plant (co., LTD.), multiple companies in Beijing, Beijing jinwen medical equipment factory, the United States finally through company, shandong liaocheng zhongtong holdings co., LTD., fuyao group co., LTD., auto asahi glass (China) co., LTD., shanxi, tiger glass industry co., LTD., jiangxi fire vehicle factory, dongfeng motor group co., LTD., etc. Companies from product development design, mold manufacturing to injection molding, blow molding, a series of supporting production services.
Company has the abundant technical force and advanced production equipment, and all the staff, BuSheBuNao entrepreneurial spirit, dedication to provide customers with quality products.
In order to ensure that the products of the company has a stronger competitive advantage in the market, in order to further improve product quality, strengthen the whole process of production quality control and management.
Company in line with "strives for the survival by the credibility, creates the brand by quality, seek development by service" for the purpose, rooted in the society, is willing to cooperate with domestic and foreign manufacturers.